Last Updated on December 2, 2023 by Eric Livingston
All Expats Are Escaping Something – 21 Latam Cities
Expats Are Escaping to New Countries for Various Reasons
Expats are escaping from Australia, Canada, Europe, the United States and more "first world" countries in exchange for a lower cost of living and typically less stressful lifestyle in less developed countries. Even "crime travel advisories" from developed nations doesn't stop them. For one, they can be exaggerated and only refer to a particular area of a country. Expats are escaping to these 21 cities and more.
Money, Not Politics, is the Main Driver of Expatriation
During any given political campaign in the United States, you'll hear of relatively famous people "threaten" to move to Canada if a particular candidate wins the election. Truth be told; however, they rarely do. Way more U.S. citizens choose to expatriate to Mexico over Canada. Mexico itself, is filled with Canadian expats. Although Canada is considered a developed, safe, and modern country to live in, it shares many of the pitfalls with the United States, yet with worse weather. Sure, Canada is safer than the U.S. and offers better healthcare services, but it's colder, just as expensive, and only has 11.5% of the population of the United States. For this reason, expats are escaping to Mexico and other countries in Latin America.
---
Expats Are Escaping Traumatic Events
Some people have just "had it" with their lives in their own country and really need a change. Death, divorce, drug and/or alcohol addiction, job loss, and physical impairment requiring ongoing medical care are all reasons one may pack up and leave their expensive "first world" country and seek greener pasture. Personally, I left after my divorce as I had no reason to stick around. I hated my own business and grew tired of living in Florida for twenty years. I gave up drinking in 2016 and I realized that I had no friends or family. My ex-wife and her son, who I raised for 8 years, was my family. I knew it was time to move on. So, I did. I already knew Spanish, having lived in Latin America previously and figured it was the perfect time to return.
Digital Nomads Can Work from Anywhere
It's been common for years now. It was common before the Covid epidemic. People with an internet connection and a certain skill can work from anywhere whether self-employed as a freelancer or working as a traditional employee for a company. "Ganar dólares y gastar en pesos" is nothing new. This expression doesn't literally mean the individual has to live in a country whose currency is the peso although Argentina (ARS), Chile (CLP), Colombia (COP), Cuba (CUP), Dominican Republic (DOP), Mexico (MXN), Philippines (PHP), and Uruguay (UYU) do indeed use the peso. People earn dollars and spend Guatemalan Quetzales (GTQ), Thai Baht (THB), Vietnamese Dong (VND) or Paraguayan Guarani (PYG) etc. Expats are escaping now more than ever. When I was young the only real "expat" place I heard of was Costa Rica. It's been popular for decades. Back then people would never think of expatriating to Brazil, Colombia or Ecuador for example. I'm so glad this has changed, and the world has opened up to new people and cultures.
Ganar dólares y gastar en pesos
Earning U.S. dollars and spending pesos has been a financial strategy for quite some time now.
---
Some Move to Learn Spanish or Portuguese (Brazil)
Believe it or not, there are Americans that speak Spanish. I'm not referring to Latinos that grew up with native Spanish speaking parents. I'm referring to people like me, with no connection to the Latin world beyond my desire to be a part of it. I was first exposed to Latin America many years ago. My daughter was born in Guayaquil, Ecuador in 1996 to give you an idea. I also chose to live and study Portuguese in Recife, Brazil through 3-month study abroad program provided by University of Illinois Urbana-Champaign. I lived with a Brazilian family, and it was possibly the best 3 months of my life! I had so much fun and learned so much, not just Portuguese but about life in general.
The Only Reason Most Americans Don't Speak Another Language is Two-Fold
Firstly, most Americans earn enough money in the U.S. compared to other countries and have no monetary need to move. They're not destitute to go live in another country for a better life. Sure, they may be scraping by but they're not in severe poverty in general. Secondly, North America is huge. It's 3 big countries one on top of the other with the United States being the meat of the Canadian/Mexican sandwich. See what I did there? Only Mexico to the south speaks Spanish. Although some think Mexico is part of Central America, I agree with most geographers, just from the eye test alone, that Mexico is indeed part of North America. With the exception of Mexican border cities like El Paso, Texas, Mexico simply isn't a short drive away for most Americans as it would be for many Europeans to go to a neighboring country.
According to most geographers and the standard definition used in geography, Mexico is considered part of North America.
Just How Big is the U.S. Compared to Europe?
Check this out. Each of the following European countries speaks a different language. See how many times each of them could fit INSIDE the United States alone. I'm not even including Canada and Mexico. This is why Europeans tend to speak more languages. They're like "states". Heck, Portugal alone is less than half a state if you calculate how many times it could fit in the U.S.
Expats Are Escaping Crappy Weather
While cost of living benefits is by far the number one driver of expatriation from developed nations to lesser developed nations, weather is another factor. Some people are simply tired of cold weather in their own country and want to live in a better climate. Naturally, "good weather" is subjective. Some prefer hot and humid while others prefer a more temperate climate, however most expats are not seeking to move to a cold climate.
Moving to Latin America Offers Numerous Climate Options
Contrary to popular belief, not all destinations in Latin America are "hot and humid", though several are. The only places I've truly felt cold were in Cuenca and Quito, Ecuador but for brief periods or at night. I'm sure that Bogotá gets just as cold. I've been to Colombia a few times but only to the airport in Bogotá which doesn't count. I visited Cali, Cartagena and Medellín. Otherwise, there are a lot of "just right" climates at higher elevations to choose from. My personal favorites are Antigua, Guatemala, Medellín, Colombia and Querétaro, Mexico (San Miguel de Allende and Guanajuato are basically the same due to their proximity but I'd rather live in Querétaro). If you're looking for something besides "hot and humid" climates found along the coasts of Central America, the Caribbean, northern South America and the Yucatán Peninsula in Mexico you'll find it. Expats are escaping to hilly mountainous regions in addition to the traditional "beach and umbrella" destinations. The abbreviation in parenthesis in the list below is the official Köppen Climate Classification.
Expats are Escaping to These 21 Latin American Destinations with Varying Climates
The Word is Out About the Benefits of Living in Latin America
First, Let's Get "Danger" Out of the Way
I honestly dislike "danger" constantly being the topic of conversation whenever the words Latin America come up. I understand people want to be safe, but it gets a little old. I believe the United States is dangerous but I'm not afraid of living there, I just choose not to. There's no denying that there are dangerous places in Latin America. There's violence against women in Mexico. Drug cartels absolutely exist and not just in Mexico. Let's be real. One needs to understand that cartels are a business. Their goal is to make money. Their goal isn't to walk up to strangers and kill them for no reason. Leave them alone, don't get involved and you shouldn't find yourself a victim of cartel violence. Are you likely to have your phone stolen at some point? Yeah maybe, but honestly a phone isn't the end of the world. Incidentally, my bicycle was stolen from a gated community in "safe" northern Mérida, Yucatán on Thanksgiving Day, November 23, 2023. There's a good chance you'll be robbed at some point. Most people, however, are concerned with violent crime, not replaceable possessions.
Beware of Scopolamine aka Devil's Breath Drugging in Colombia – WATCH YOUR DRINK AT ALL TIMES!
One danger I wish more foreign men would pay attention to is the scopolamine drugging and theft in Medellín, Colombia. I'm quite sure if it's happening in Medellín then it's happening elsewhere in Colombia. It's become a real problem. These guys actually believe these hot "Tinder" girls want to spend the night with them and they wind up being drugged and robbed in their own apartment or hotel room. Scopolamine acts like "roofies". Reportedly a few men have died of overdose or during the robbery in one way or another. Ask yourself, are you really that much of a catch to be with these hotties? I mean, does it all add up?

As of 2024 gringos are generally seen as "losers" in Medellín that only seek drugs and sex with Colombian hotties. Colombians know that the vast majority of gringos in Colombia are "U.S. poor" and are not high value men (HVM). They know that most gringos choose Colombia because it's cheap and the girls are hot. Regardless, if you go, ALWAYS watch your drink, ALWAYS.
Dangerous Areas Are Limited to Certain Areas Just as They Are in Any Country
Similar to the United States, most of these "dangerous areas" are limited to specific regions of a country. Heck, some countries are even safer than the United States at least in regard to gun violence. Chile, El Salvador and Uruguay come to mind on a country wide level. Mérida, Yucatán, Mexico comes to mind on a city/state level. It doesn't get much safer than Mérida, although property crime is an issue even in Mérida. Of course, things are constantly changing so you gotta be up to date with the latest news in Latin America. El Salvador was, in recent times, one of the most, if not the most dangerous countries in the world. Meanwhile, once peaceful Ecuador, which just elected its youngest president ever is now dangerous. Ecuador is special to me. I lived there for years, and my daughter was born there but I wouldn't recommend it to Expats right now in November of 2023. Regardless, the cost of living, cultural and economic benefits of living in Latin America are hard to overlook. Expats are escaping to Latin America in record numbers.
The Expatriation Trend is Going to Increase for 3 Reasons
Digital nomads are no longer a trend. Personally, I don't even like the term "digital nomads" as it's not really accurate. Many people literally just "move" and are not nomadic. Others "slow travel", but I use the term since it's widely used. Working where there is an internet connection is just part of everyday life no matter where you live. The internet isn't going anywhere. Business owners have seen first-hand, how much money they can save by not running traditional offices. Today, employee productivity can be measured in numerous ways via all kinds of apps. Calls can be recorded, talk time measured, number of dials, screen time, screen monitoring and more. However, there seems to be a growing trust between employer and employee where these tools aren't always necessary or used. Expats are escaping to embrace the digital nomad lifestyle.
Workers will continue to push the "work from anywhere" narrative and employers needing qualified labor will abide by hiring digital nomads regardless of where they reside as long as they can perform. In fact, the need for a college degree has diminished greatly, as the internet is educating people faster, more efficiently than outdated books and courses with underpaid professors. The world simply moves too fast for universities to stay relevant with the exception of the legal and medical fields.
The FIRE movement stands for Financial Independence, Retire Early. It's a lifestyle movement focused on achieving financial independence and retiring early. It's not just single young digital nomads in Chiang Mai, Thailand. It's families. It's different. Followers of the FIRE movement emphasize aggressive saving, investing, and frugal living to accumulate a substantial nest egg. The goal is to have enough savings and investments to sustain their desired lifestyle without needing to work until a typical retirement age.
Expats are escaping to Latin America to achieve their FIRE dream. The American dream has turned itself on its head. FIRE adopters realize they can drastically reduce their expenses by living overseas and Latin America is perfect because it generally lines up time zone wise with North America, allowing Expats to easily work with clients in the United States and Canada.
It's no secret that the healthcare system in the United States is one of the worst in the world. Expats are escaping for this reason.
Expats are escaping to get better quality medical care at a fraction of the cost and the aging population in the United States is seeing more seniors live out their golden years in places like Ajijic/Lake Chapala, Jalisco in Mexico where they can enjoy their lives with their peers without the stress of ridiculous medical expenses like in the United States. Doctor's actually take their time with their patients.
---
Latam Living Post List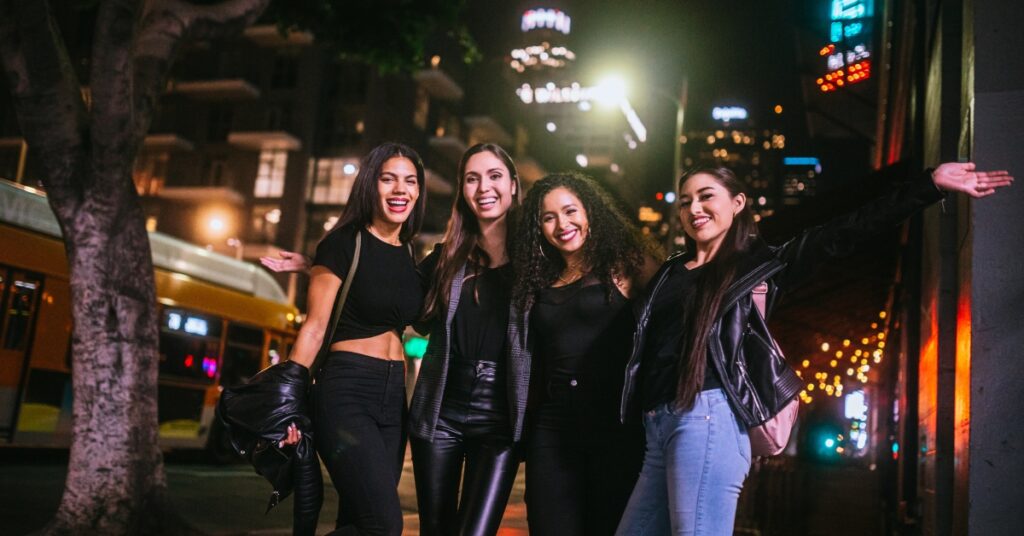 Hispanics and Latinos in the United States Hispanics and Latinos Don't Mean the Same Thing…