Last Updated on November 26, 2023 by Eric Livingston
A Day Trip from Mérida to the Maya Ruins in Uxmal, Yucatán, México
We visited Uxmal sort of by accident. We actually were focused on going to Muna to find a carpenter to create a special coffee table for us, but we couldn't find what we were looking for. We explored Muna a little bit since we were already there. I had previously investigated the highest point in Yucatán is in Muna, which isn't saying much. It's not that high at all. In any event, we drove up the little hill that is the highest point in Yucatán. So, we went to the Muna hill, which has a height of just 20 meters or so above sea level, that's it. There is a small lookout spot or mirador that sells where there soft drinks and basic dishes. Additionally, they charge 10 pesos to go up climb the ladders of this small wooden platform where you can view, basically the jungle or trees that make up the surrounding area; not much to see at all to be frank. I had read that one could see the pyramid of Uxmal since it's only 17 kilometers (10.9 miles) away, but we certainly didn't see it and it was a clear day with barely a cloud in the sky.
The Pucc Region in Yucatán
Since we were close, we knew we had to visit Uxmal, which is an archaeological site very close to Muna. It's roughly a 20-minute drive from the Muna mirador. Uxmal is located in the Pucc area. Pucc means "hills" in Maya which is ironic since there aren't any hills at all except for nearby Muna. In any event, its region ranges from the north of Campeche to the west of Quintana Roo. In fact, in Mérida one can choose to travel the Pucc Route and visit the archaeological sites of Grutas de Calcehtok, Grutas de Loltún, Kabah, Labná, Oxkintok, Sayil, X-Lapak, and Uxmal. Pucc is an area of several Maya archaeological sites that share a similar architectural style. Uxmal is the best-known city in the Pucc region. One mystery to this day is why the Maya would build Uxmal where they did. There are zero sources of water in the area. The Maya were very proficient in collecting rainwater using what they called chultuns. It's evident the Maya prayed to the rain god Chaac in Uxmal and the carvings of Chaac can be seen in the structures they built.
Uxmal Is Open 7 Days a Week
Uxmal is open 7 days a week from 8:00 a.m. at 5:00 p.m. I recommend visitors go early in the morning or later in the afternoon, as Uxmal and the Yucatán in general can reach extremely high temperatures. The current entrance fee for foreigners is 418 MXN pesos ($15 USD), while Mexican citizens or residents pay 181 MXN pesos ($4.50 USD). After paying the entrance fee and walking a short distance the Adivino or Fortune Teller Pyramid appears. It's stunning and unusual in that it was built in an elliptical shape; almost egg-shaped, rather than the more common block-style structures that the Maya built. It's also extremely well preserved.
Not Far from the Adivino There's a Pok ta Pok Ball Court
Not far from the Adivino there's a Mesoamerican ball court with an alley and sloping walls on each side that was used to play a ball game that many call pok ta pok (or pok-a-tok), which according to Wikipedia was the name given by Danish archaeologist Frans Blom, who adapted it from the Yucatecan Maya word pokolpok in a 1932 article. The classical Maya initially called the game pitz. In Spanish it's known as juego de pelota Maya or Maya ball game or simply pelota Maya. The court in Uxmal is quite deteriorated but still a site to behold.
Administrative Meetings Were Held at the Cuadrángulo de las Monjas
Another popular structure in Uxmal is the Cuadrángulo de las Monjas or Quadrangle of the Nuns. It's made up of four buildings; East Building, North Building, South Building, and West Building, which sit on a platform. Many believe that the Maya used the Quadrangle of the Nuns for administrative government meetings and decisions.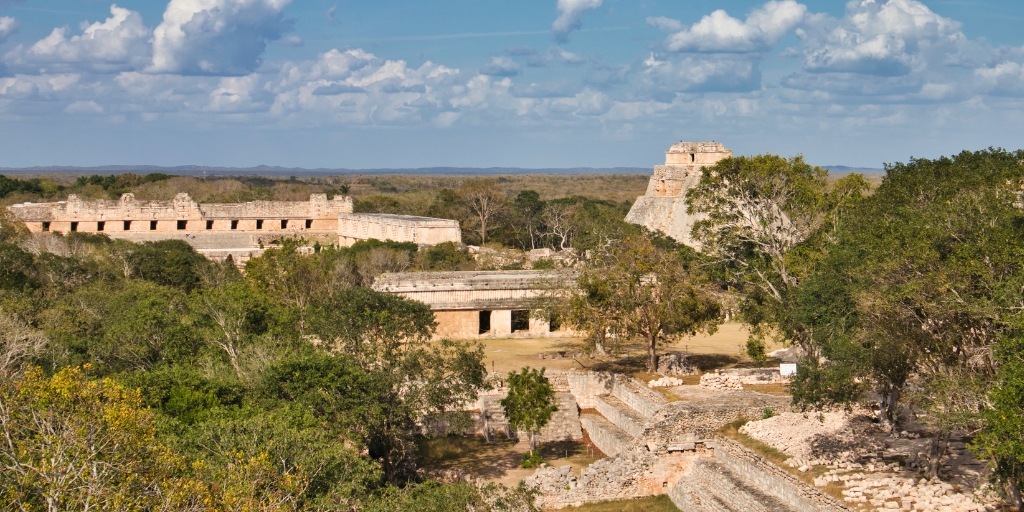 Go Early or Late in the Day, the Heat and Humidity was Brutal
Finally, hungry and thirsty we decide to call it a day. It was brutally hot and climbing the pyramid at roughly noon time or 1 o'clock will sure make you sweat. We didn't plan this visit at all and didn't consider the time we were actually going. Noon time is really not the best time to visit. On the way out we passed by the beautiful Adivino pyramid once again.
So, if you come to Mérida to visit, definitely visit Uxmal. It's well worth it!
---
Latam Living Post List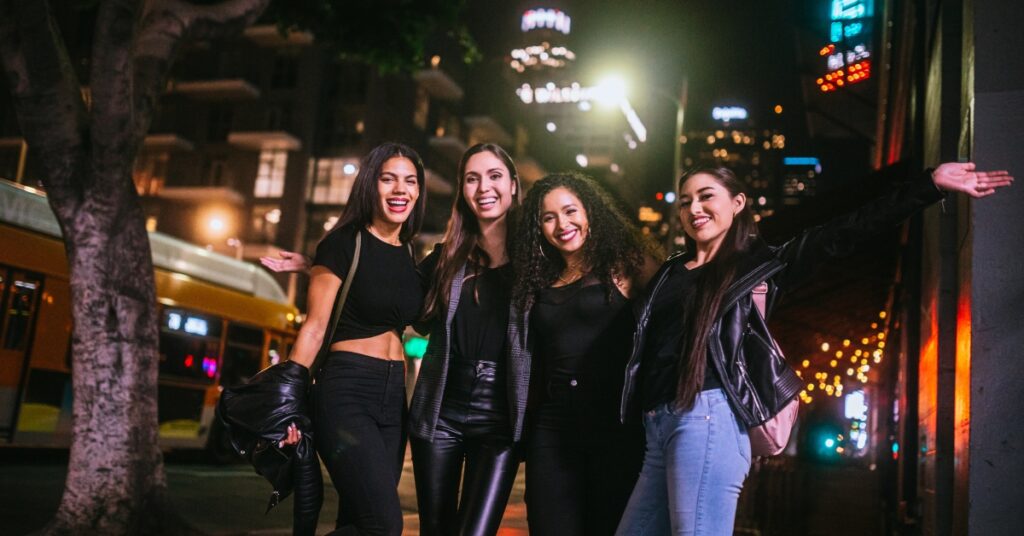 Hispanics and Latinos in the United States Hispanics and Latinos Don't Mean the Same Thing…